Umbrella or Agency PAYE
As a contractor, you may find that your assignment falls inside IR35. So, what options do you have?
You might consider using an umbrella company like SmartWork or elect to go on your agency's payroll if they offer this.
The two options are very similar as they both deduct Pay As You Earn (PAYE), which means all the necessary payroll and administrative tasks have been taken care of for the contractor.
If your recruitment agency offers a payroll facility, they may offer you one with two different rates: a PAYE rate and an Umbrella Rate. The umbrella rate is higher as it is uplifted to pass the employment cost on to the contractor.
What are the differences?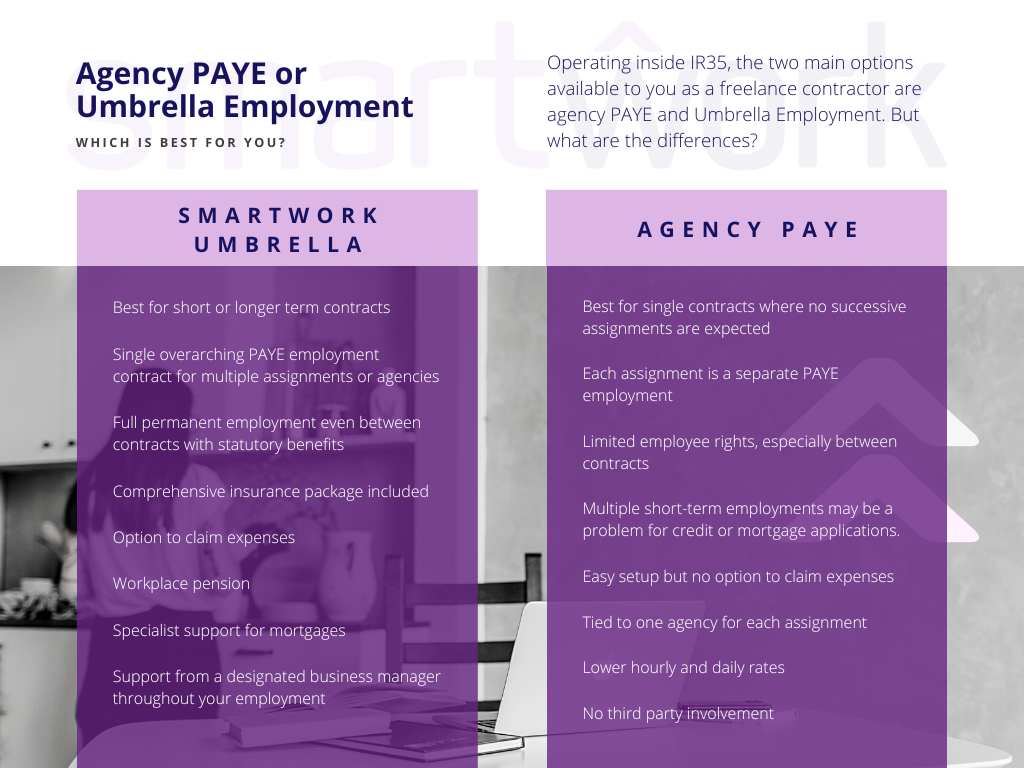 We are here to help
Why not call SmartWork today on 0800 434 6446 to discuss the different options in more detail? One of our business managers will happily provide you with a detailed illustration based on your umbrella rate.